The smart guide to AI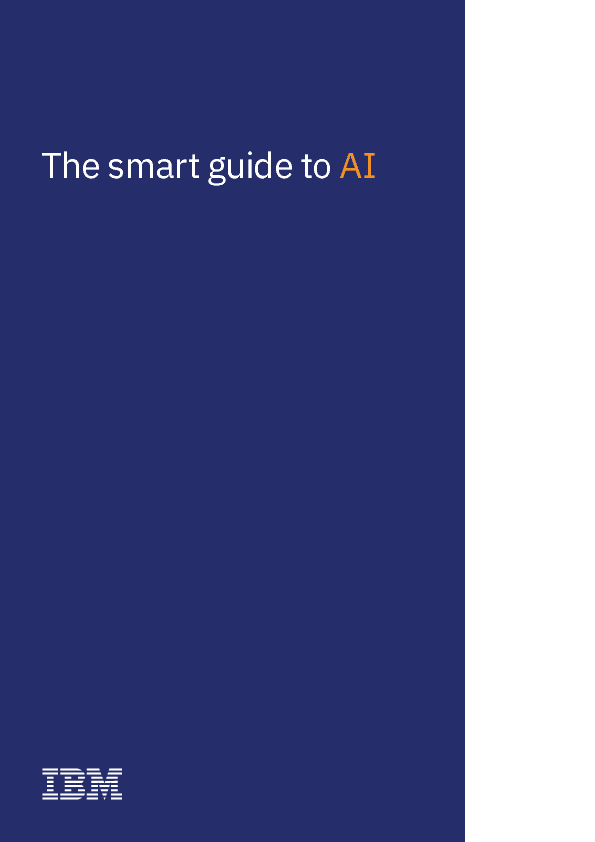 Client: IBM Schweiz
Format: E-Book
Size: 44.6 KB
Language: English
Date: 01.10.2018
Description
Everyone is talking about artificial intelligence (AI). More than 80% of organisations believe AI is a "strategic priority" for their business and many are scrambling to adopt it as they attempt to carve out a competitive advantage over their rivals.
But in this haste, it's easy to lose sight of what AI can actually do for a business – and it can be hard to identify the best way to get started. That's where this guide comes in. It offers clear and practical perspectives on potential AI applications and provides advice on the steps you should take to
get started, to ensure you make the best possible decisions for your organisation.